Have you ever wondered if there is some royal blood in your past? Or maybe a few colourful characters in your family set your mind to wondering about your heritage. Whatever the case, tracing your lineage is an intriguing undertaking that many people want to pursue. The trouble is, where to start?
Most of us know our parents, grandparents, maybe great-grands, but after that it often gets a bit tricky. You could go trace down public records in archives and courthouses, but this takes quite a bit of time. Wouldn't it be nice to have some help in the matter? Wouldn't it be less of a challenge to trace the branches of your family tree if you had access to a large, searchable, electronic database? Fortunately, an option such as this exists through Ancestry.com.au.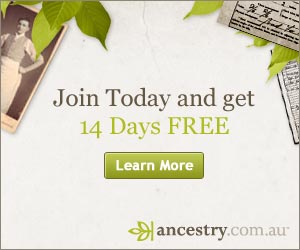 Ancestry.com.au has Five billion family records for you to search through to find out about your family's history. The website starts you out with a free family tree. You fill this in with information that you know, such as the names of your parents, grandparents and so forth. You can then save the tree and return to it at any time. From this information, Ancestry.com.au begins its search of records such as birth, marriage and death certificates. When a leaf appears next to the name of one of your relatives, it means that Ancestry.com.au found a possible ancestor.
You can choose from three membership packages with Ancestry.com.au: UK Heritage, UK Heritage Plus, and World Heritage. The UK Heritage option uses records from Australia, UK, and Ireland and the second membership option offers records covering 400 years of London's history. The World Heritage package allows subscribers access to all records in the database. Each comes with a free fourteen-day trial and the option of a monthly or yearly subscription. You really have nothing to lose by trying the program and you just might find some fascinating information out about your family.